Have you tried this while visiting the hospital?
I tipped these volunteers at Torrance Memorial a trillion dollars each while complimenting them on the fine job they were doing. These are my favorite gospel tracts, of course. I also like handing them to people in waiting rooms using this line, "Here, this will take care of your co-payment."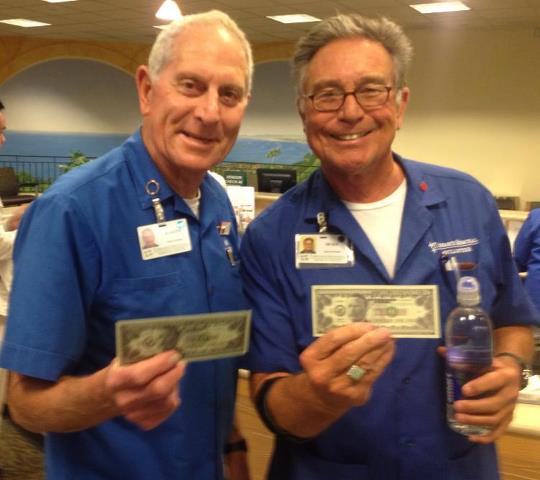 Some helpful hints: Never open air preach in the Intensive Care Unit and forget about sharing your

faith in the Maternity Ward; all those patients do is whine and cry. Such babies!
If you are still a participant in The Everyday Club, post how you did in the comments section.
If you would like to join The Everyday Club, click here. As an extra bonus when you sign up, you may also enroll in the Bezeugen Tract Club, an organization that will send you 30 free high-quality business card-type tracts a month! (Click here to sign up for your 30 free tracts.)