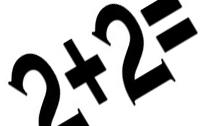 Why should you join The Everyday Club? Watch the updated and revised version below of "I Got Off at George Street," a video about a very committed man of God, Frank Jenner, who participated in an Everyday Club of his own and made a difference in thousands of lives.
Remember, when you join you can also sign up to get a monthly supply of tracts from the Bezeugen Tract Club. Click here for details.
Read what the "2+2=" tract says by clicking here.
*****
Want to join The Everyday Club? The minimum goal is to hand out one tract a day and report on it monthly. To sign up, click here.