With Billy Graham hitting the 90th milestone (Oh! How I'd love to preach the Gospel well into my Golden Years. If only God would grant me my health and well-being until then…), Christianity Today has collected a variety of current and classic articles on Billy Graham and put them on one page.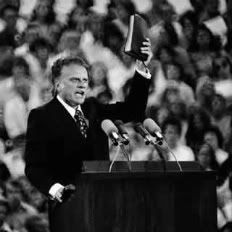 You'll also find some of his sermons on the site.
Click here to get there!