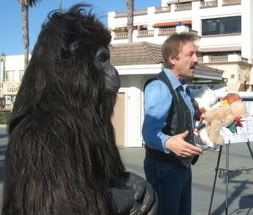 For those of you who are new to Way of the Master, we will be joining Ray and his team this Saturday for some great evangelistic fun!
Meet at Hope chapel at noon to carpool. We leave promptly at 12:15. If you want to meet us in Huntington, go to the base of the Huntington Pier at 1:30pm.
Last time I was down there I got heckled by a crazy drunk guy who later was arrested! See the video by clicking here.