Normally, our Thursday afternoon excursions to El Camino College are fairly placid affairs. But today, I was surprised to hear a chanting, hollering mob protesting on the campus. What's an evangelist—with a whole lot of Gospel tracts—to do?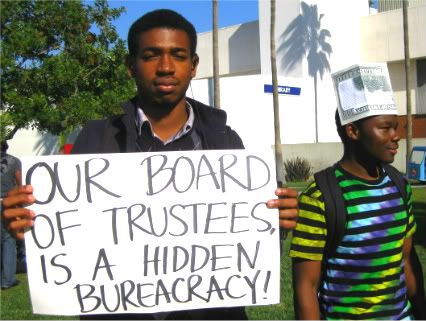 I don't know what you would do, but this is what I did with my Presidential Trillion Dollar Bills.
And this is what my friend Dr. Donnie did with his Giant Money!