I was tired of all the other DMV preachers having all the fun, so I started preaching on the second Tuesday of January, 2008.


You're probably asking, What other DMV preachers are you talking about?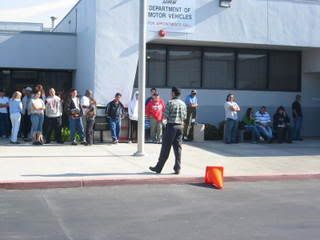 Well, there is "Righteous Richard" Chavarria who started all of this a year ago today, first at the Torrance DMV once a week, now at the Hawthorne DMV three times a week.
And there is also Tatsuo Akimine.

He replaced "Righteous Richard" for a week while he went on vacation, reading his "sermon" from a clipboard until he had it memorized.


Now he preaches nearly everyday at the Torrance location.
After he finishes there, he drives ten minutes to the Social Security office down the street, where he preaches another sermon before the doors open.
Now it's my turn to party every second, fourth, and fifth Tuesday of the month in Torrance.
I arrive about 7:30 AM, pray, then greet Malak the Security guard. It's always a great idea to make friends with Security and to occasionally bring them Starbucks gift cards as  appreciation gifts.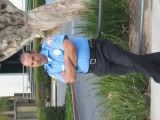 I pass out Giant Money Gospel tracts to all who are standing in line.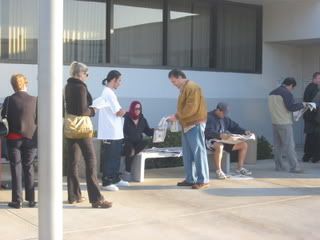 There are usually about twenty people when I begin the "sermonette" at 7:50AM.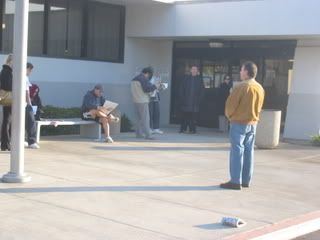 I introduce myself and remind everyone that I am exercising my First Amendment right to free speech. After a few statistics about deaths in America and fatalities from car accidents, I take people through the 10 Commandments at least three times (just to make sure that the latecomers hear their crimes before God), warn of Judgment Day and Hell, then I give the Good News. My hope is that they will make a U-turn on life's highway and yield to God by trusting in His Son.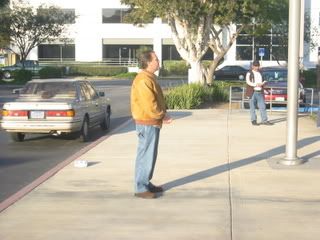 People listen patiently or turn their backs and pretend not to listen at all. There is the occasional "Shut up!" but the crowd in line still hears me. Some even say "Amen!" or give a thumbs up. I don't shout, or yell, or call people names; I speak firmly, gently, and seriously, because the consequences of their unbelief in a Savior is serious. (Read a sample of the sermon here.) 
By the time I finish at 8AM, there are usually between 30-40 people anxiously waiting for the doors to open. And boy do they hurry in!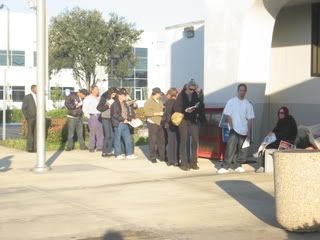 I hand out more tracts to those who arrived late and then I head to work.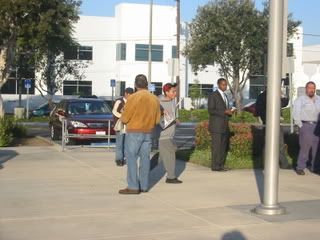 What results from all of this? I'll know in Heaven; I just want to be obedient to Christ's command to "Go into all the world and preach the good news to all creation."
I asked Malak the guard why he lets me do this.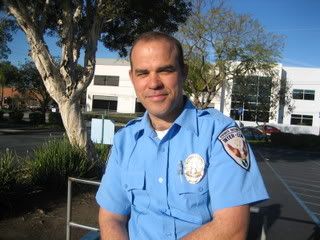 He replied, "I come from a Muslim country where you had to pray five times a day. If you didn't stop and pray, you'd get beaten. If you tried to stop someone from preaching the Koran, they could kill you. I'm a Christian and this is good."
I'm thankful that at this Department of Motor Vehicles I'm not driving too many people crazy, but steering them toward God.
R.A. Torrey, a great preacher of the past said this:

 "Open-air meetings impress people by their earnestness. How often I have heard people say, 'There is something in it. See those people talking out there on the street. They do not have any collection, and they come here just because they believe what they are preaching.' Remarks like this are made over and over again. Men who are utterly careless about the Gospel and Christianity have been impressed by the earnestness of men and women who go out on to the street and win souls for Christ."
—From "Open Air Meetings," from his book, "Methods of Christian Work" (Chapter 6, pages 222-233):
Click here to read the reactions of people in line at the Social Security office while Tatsuo preached.
Read about "Righteous Richard's" experience at the DMV here. And his confrontation with an angry Muslim here.