I hear a lot of sad stories on the streets while sharing my faith; this is one of them:
I met Mike on a recent excursion to the Redondo Beach Pier. He's currently homeless, but a few years ago he wasn't. In fact, he was a pastor of a church until his wife suddenly left him.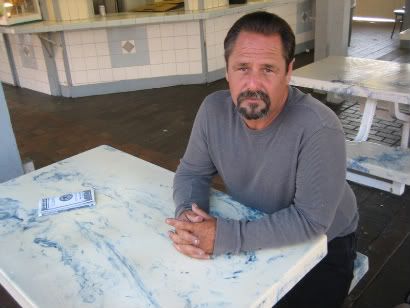 Disillusioned, he gave up. It's been many years since he's been involved in fellowship; he doesn't have a job, and he gets stopped frequently by the police because of his rolling suitcase. He told me that it carries his car detailing equipment, but the suitcase makes him suspicious to the police.
After giving Mike a $100 bill Gospel tract I encouraged him to come to my church where he can get some food and some help. I haven't seen him yet. Pray for Mike.
(Note: Mike gave me permission to take his picture and to ask all of you to pray for him.)
We head to the Redondo Pier this Saturday. Meet at Hope Chapel at noon. Click here for more details.