Ryan Arneson started visiting South Mountain Community College in 2009 to hand out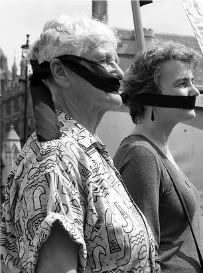 tracts and talk to students about Jesus. The busy urban campus, in southern Phoenix, was a perfect venue for sidewalk evangelism. Campus administrators approved Arneson's visits ahead of time and even escorted him to a patio table in front of the school's library where he could easily interact with students and visitors making their way across campus.
For the next 18 months, Arneson came back to the campus regularly and never had any problems with the students or school officials. But in January 2011, when Arneson again requested permission to visit the school during the upcoming semester, administrators told him the school had a new solicitation policy.
If Arneson wanted to continue visiting campus, he would have to pay $50 a day or $125 a week for the privilege of expressing his views in public. Click to read the rest.