99.5 KKLA is the largest Christian radio station in America.

Former Reds pitcher, Frank Pastore, a top rated talk show host at the station, came out yesterday to honor our church, Hope Chapel, and my Pastor Zac Nazarian, with their "Church of the Week" award.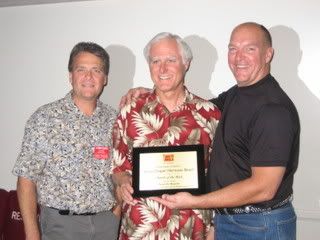 Unfortunately, they have found that 40% of those who listen to KKLA don't attend a local church; this is their way of promoting fellowship and community. The cool thing is, I had the opportunity to hand Frank, a former atheist, a special award of his own: The Giant Money Gospel tract. He never saw anything like it.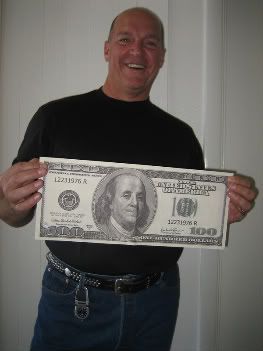 I also gave him a copy of the book "The Way of the Master" to show him what our church is doing evangelistically using Ray Comfort's excellent resource.
Tonight, I will be interviewed live about what my church is doing at 6PM PST. Think I'll be mentioning a little about evangelism? (Go to www.KKLA.com for the live stream of the broadcast, and pray that utterance woud be given me.)