Join us for 2 Southern California adventures:
This Saturday we will head on up to Hollywood Blvd. in front of Grauman's Chinese Theatre and evangelize. This is a great place to hand out tracts, share 1-2-1, and open air preach. Last time we were there for an evangelistic event, I had the chance to witness to Freddy Krueger (click here to see it), an effeminate guy standing in an audition line (see it here)…



…a whole gang of people (see it here), the KIIS wannabe guy (see it here)…



…and a couple of anarchists, one of whom shook a bone in my face (see it here)!


 
Meet us at Hope Chapel at noon. Hooray for Hollywood!
On New Year's Day, we will head to the Rose Parade via the MetroRail.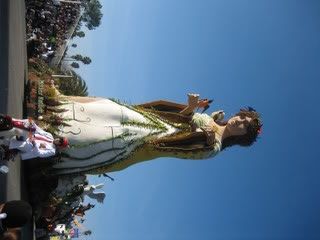 Meet at the MetroRail station in Redondo Beach (2406 Marine Av., 5301 Marine Av.) at 6AM; we will leave promptly at 6:15 AM. The DayPass is only $5.00. Bring a backpack, water, an empty bladder (there are no restrooms on the rail), and warm clothes for the morning. We will eat lunch in Pasadena, returning between 3-4PM. Fun for the entire family.
Read about last year's adventure (with photos) by clicking here!