I'm going to take the week off to enjoy my family and landscape our front yard. I'm thankful that I get to share my faith freely and even blog about it! My next post will be next Monday.
What are you thankful for?
Here's what we have scheduled evangelism-wise for the weekend:
Saturday, November 26: The last USC football game of the year. They will be playing cross town rivals UCLA! Join us for this great event. Meet at Hope Chapel at noon to car pool.
Sunday, November 27: The Hollywood Christmas Parade. I will be leading a team to one of my favorite events of the year. Yes, you will indeed see celebrities. (B-list celebrities, that is.) Meet at Hope Chapel at 2:30pm to carpool. Here are some of the famous we gave a tract to the last few years:
It's Montel Williams! (From the 2009 parade. Read the article here.)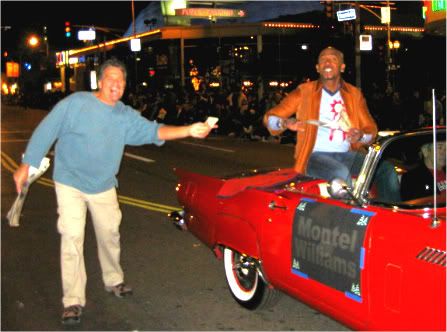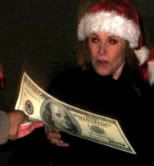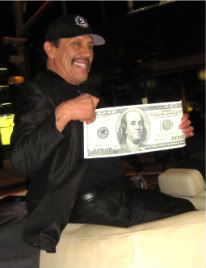 It's Danny Trejo! Who? (From last year's parade. Find out who he is and read about what happened by clicking here.)
Hey! That's Stephanie Powers!
When you join us for this exciting event, you too may be wondering out loud from the sidelines: "Who are these people?"
Make sure you read my 12 step program
for preaching at parades by clicking here!