Last year while preaching to the crowds at the Coliseum before the USC Football game started, we encountered trouble.
Threats from police…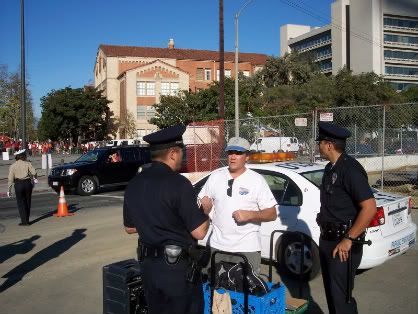 …threats from fans…
… and threats from the Porta-Potty line!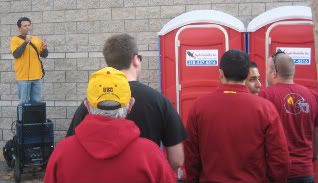 With 90,000 fans in attendance and only five more home games, I'm sure this is going to be one Halelujah good time! Oh! And we'll be debuting our new speaker system, HELLBOY!
Meet this Saturday at Hope Chapel at noon to carpool. We'll be returning by 5:45. Trust me, you don't want to miss this. Read the above stories by clicking here and here.
On Sunday we will be going to the Arab American Festival in Garden Grove. Meet at Hope Chapel at 1:00PM and pray that what you see in the video below will not happen to us. (We have a strategy…)