This Saturday we will be heading to the TRANSFORMED Conference in Anaheim to hear Ray Comfort, Kirk Cameron and others teach the basics of biblical evangelism in a concise, entertaining four hour session. Carpool from Hope Chapel at 6:45am, returning after lunch about 3pm.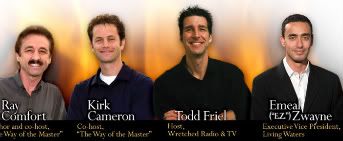 If you're staying back Saturday morning,
we have a team heading down
to the Redondo Beach Pier.
Meet at Hope Chapel at noon to carpool.
Another team will be heading to the India Independence Day Festival at 4:30pm, Saturday evening. Meet across from the Calvary Chapel bookstore, located on the corner of Knox and Vermont in Gardena. The festival is in Norwalk and starts at 5:30pm. Thousands attend.
Next Wednesday my six week evangelism training, "Sharing Your Faith Without Fear" begins at 7pm. Cost is FREE! Childcare is provided with pre-registration. Watch this ad from a previous class below.