This Saturday we'll be headed locally to the Redondo Beach Pier. Meet at Hope Chapel at noon to carpool. But on Sunday, November 29, it's…
THE HOLLYWOOD CHRISTMAS PARADE!
This will be great fun for the entire family! We will be taking the Metro Rail, so meet at the Redondo Beach Marine Ave. Station at 2:15. Or meet at the Hollywood and Highland Station between 4-4:30PM. The parade starts at 6PM. Want more info on the parade? Click here.
The photo below shows what happened last year. Read about it by clicking here.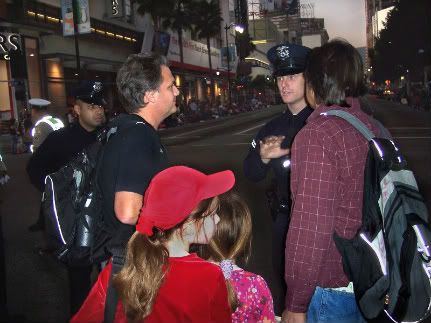 In fact, when you read the article, it will give you a 12-step tutorial on how to share your faith at parades. Then you will be linked to 6 other parades, including a gay pride parade and an anti-war protest.