Michael Jackson's funeral will take place on Tuesday morning, July 7th, where an estimated 750,000 people are expected to attend. We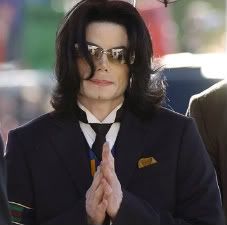 will have a team heading to the Staples Center on Tuesday from Hope Chapel at approximately 11AM, arriving at Staples Center at the end of the service, so that we may share God's Law, His love, and His salvation to the many thousands who will be attending.
Mindful that "Sign Guys" and people from that hate church in Kansas will probably also be there, a delicate balance will be needed at this event; that's why I am emphasizing the word sensitive. We will be there to offer hope, encouragement, understanding, and the truth that we will all have a funeral someday— some sooner than others—and we will all appear before the great judgment seat of Jesus Christ.
We want people to remember the most important thing: If anyone has ever broken just one of God's 10 Commandments, that's called sin. If they have sinned one time then they will end up in Hell forever. That means if they have ever lied one time, stolen one thing, or misused God's name one time, then God will see them as lying, thieving, blasphemers, and on Judgment Day they will be found guilty of sinning against a holy God. Their penalty will be Hell for eternity.
That's the bad news.
The good news is that God sent His one and only son in the person of Jesus Christ, who was fully God and fully man, to suffer and die on a cross for our sins. He was buried for three days and rose again, defeating death, so that we may be forgiven for all our sins and have everlasting life, if we would repent and put our trust in Jesus as payment for our sins.
That's the memory I want all those attending Michael's funeral to think about.
On July 4th meet at Wilson Park in Torrance at 12:30 to share your faith with all those celebrating Independence Day. Tracts will be provided.
And my 6 week class, "Sharing Your Faith without Fear," begins this Wednesday at 7PM.