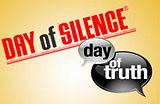 Friday, April 16: Combat the gay, lesbian, transgender,  and bi-sexual sponsored Day of Silence at various high schools in California by preaching the Truth outside your local school during the lunch break or after school.
Don't engage in the "Is homosexuality wrong?" debate; just preach the Law and Gospel. If someone wants to know what the bible says about homosexuality, hand them a bible with the particular passages highlighted, then ask them to read it. For another strategy on this day click here.

Saturday, April 17: Evangelism Adventure @ Huntington Pier with Ray Comfort. Meet at Hope Chapel at noon, eat pizza, pray and then go out to share our faith. We leave promptly at 12:30 PM, returning by 5:30 PM.
*****
Read what happened when we were harassed by angry, crazy, wacko, rent-a-bike dudes at the first Ambassadors' Academy on the Huntington Pier below.
Revenge of the Rickshaws
It was horrible. Awful. Stomach-churning. I wanted to turn my head to avoid the tragedy that was destined to happen. I didn't. But what I witnessed, no man should ever see…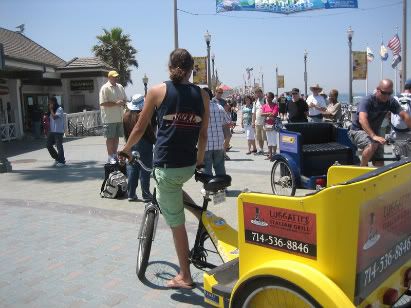 The persecution took place at Huntington Beach during the last day of training at the Ambassadors' Academy, a new evangelism boot camp of Living Waters, while one member of the team I was leading, Neil Collins, got on the "soapbox" to preach.
Launching into a powerful sermon, the two or three gathered to hear him preach were almost moved to tears. Read the rest of this exciting story by clicking here!