Click each date for newsletter.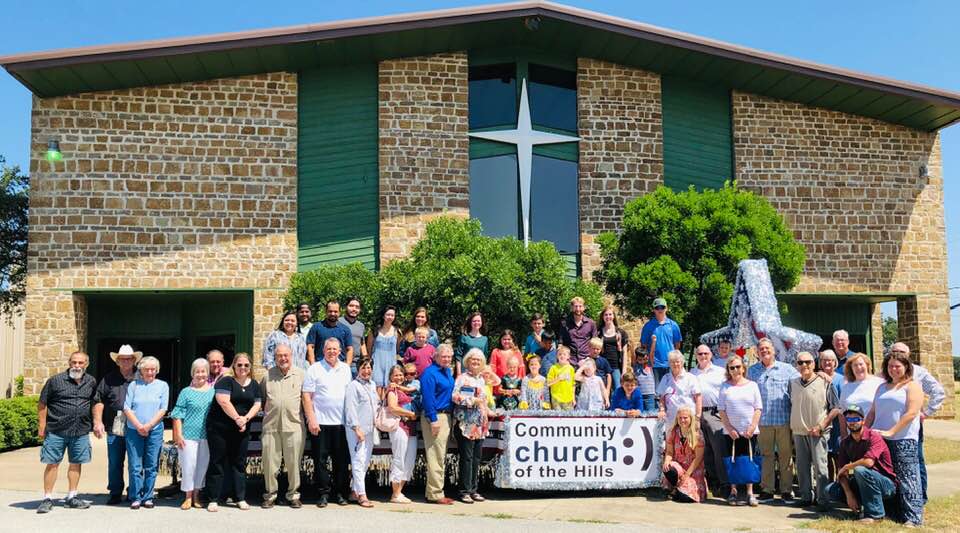 January 27, 2021: Our Newest Elder; "The Elder-Led Church" sermon; Bernie Sanders' Memes you didn't see
January 20, 2021: "How to Handle President Biden"; Praying for Biden; "What is an Abortion Aboitionist?" Sermon; Still more memes for 2021
January 13, 2021: "The Best Year Ever?"; "Just 4 Claps Away" Sermon (A message on death, Heaven and Hell); A beautiful rendition of "Hallellujah"; More memes for 2021
January 4, 2021: "Make This One Resolution"; "2020 State of the Bible Report"; "I Will Not Neglect Your Word" sermon; The $1,100.00 Bible Reading Offer; Free Bibles, 2021 Memes
December 25, 2020: "Merry Christmas from Pastor Steve, DD and Laurel" This is our personal Christmas greeting card.
December 22, 2020: "Merry Christmas From Community Church of the Hills"; "The Manger & the Cross" painting; "Canceling the Creche: "The True Story of the Nativity" sermon; The Last Memes of the Year; 10 Christmastime Prayers
December 16, 2020: "IS CHRISTMAS A PAGAN HOLIDAY?"; D. L. Moody bio; "The Last Conversion" sermon; More memes of the season
December 9, 2020: IT'S OKAY TO SAY "HAPPY HOLIDAYS!"; Advent; "Heart Attack" sermon; Memes for the season.
December 2, 2020: Steve Died on This Day; A Blanket for a Parolee; Xmas Photo Booth; "Thank God" sermon; A Puritan Prayer; Memes
November 24, 2020: Are You Thankful for How God Made You?: Permission granted to enjoy Thanksgiving; Matthew Henry's Thankfulness; The worst worship song ever played; 25 things to be thankful for; Memes
November 18, 2020: Prayers Are the Problem: DD's beau; Pray the Jesus Way; Spurgeon on the praying church; Memes
November 10, 2020: The Morning After the Election; The Political Divide of 1800; How Not to Be a Hypocrite: The Disciples' Prayer, Memes
November 3, 2020: Post-Election Christianity; 10 Commandments of Civility for a Politically-Charged Age; Our Church's Gospel-Themed Trunk or Treat; Memes
October 27, 2020: Election Home Stretch; Pray for America #2; How Not to Be a Hypocrite: When Praying; International Day of Prayer for the Persecuted Church; Memes
October 14, 2020: Abolish Abortion Conference; New Women's Study; Pray for America; Memes
October 7, 2020: How to Leave Your Church; Is Eddie Van Halen in Heaven or Hell?; "The Church is Full of Hypocrites!"; More random memes
September 29, 2020: I've Been in Texas 7 Years!; Our New Women's Pastor; Love Your Enemies, Pt. 1; Random Memes
September 22, 2020: A Prayer for America's Repentance; The Return
September 16. 2020: Are You a God Grouch?; Love Your Enemies; Still More Covid Memes
September 10, 2020: When I Attempted Suicide; "An Eye for an Eye" Hilarious Covid Memes
September 3, 2020: "Agony & Ecstasy: My First 5 Years @ Community Church of the Hills"; BLM Analysed by Two Black Theologians; My Eldest Daughter's Boyfriend; Biblical Cursing & Swearing; Current Event Memes
August 26, 2020: Rehearsing Marriage Vows; Who Influenced My Preaching; Revenge of the Statues.
August 12, 2020: Baptizing Brandon; A Church's Peaceful Protest; Murder in the Heart; Funny COVID Memes
August 5, 2020: Our Annual Flag Ceremony; Brandon Gets Saved; Sermon on the Mount Fast Forward; Funny Current Event Memes
July 29, 2020: When Churches Defy the Government; No King But Christ: A sermon on biblically defying the government
July 26, 2020: My Knee Surgery; 1 in 3 professing Christians don't go to church anymore; My sermon explains why we do what we do at Community Church of the Hills