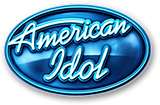 Only an evangelist who preaches in the open air could appreciate a crowd of thousands waiting in line.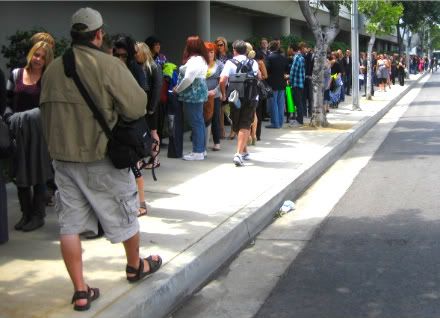 Thousands had nothing better to do than stand, and stand, and wait, wait patiently to get their tickets to the American Idol Finals.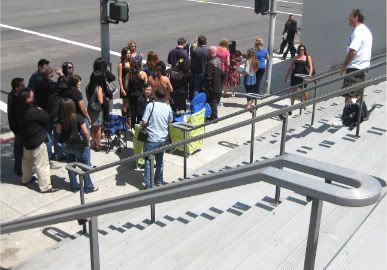 Knowing that these poor people must be very hot and bored as they waited and waited to get into the Nokia Theater, and understanding that the majority of them would miss church on Sunday morning, we provided a much-needed service: a five minute message warning of Hell and declaring the grace of God through repentance and faith in Christ.
Remembering how effective the Bush Pulpit was in 2008, we utilized it again.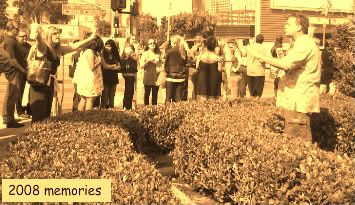 We preached virtually nonstop for two hours—with no interference. I would preface many of my sermonettes with a request to "Please hold your applause to the end." Amazingly, they did!
Fifty people at a time would stop for "church", hear the message (they weren't always listening), then move on down the line. Two hedgerows protected us from any angry fans jumping at us to throttle our throats. Yes, indeed…God provided a, uh, hedge of protection.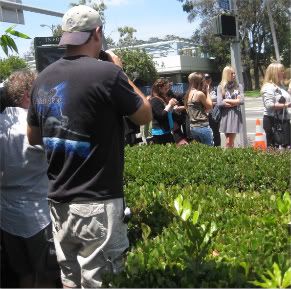 Think this is ridiculous? We were just following in the steps of George Whitefield, the Great Awakening preacher from the 18th century. He wrote: "Let the love of Jesus constrain you to go out into the highways and hedges to compel poor sinners to come in."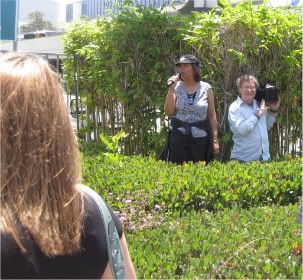 And John Wesley wrote this encouragement in the same century: "…I submitted to be more vile and proclaimed in the highways the glad tidings of salvation, speaking from a little eminence in a ground adjoining to the city, to about three thousand people."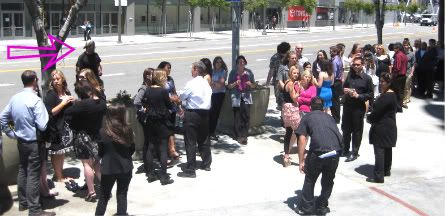 Charles Spurgeon, in next century, spurred us on as well: "Oh, you that preach Christ, preach Him boldly! No cowardly lips must proclaim His invincible Gospel! Oh, you that preach Christ, never choose your place of labor; never turn your back on the worst of mankind! If the Lord should send you to the borders of perdition, go there and preach Him with full assurance that it shall not be in vain."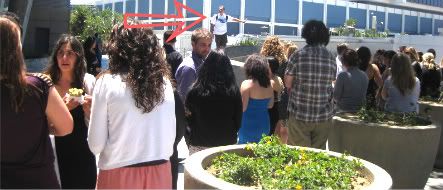 There was virtually no interference from Security-types or police; and thousands heard the Law and Gospel from our lips. I did say "virtually." We did encounter a bit of a dust-up. Tune in next week to see that video.