That's the amount of screen time "Righteous Richard" Chavarria, our intrepid DMV preacher, got in the final cut of "Battle for the Lost," the first of the thirteen episodes that comprise the recently released Season 3 of The Way of the Master video series.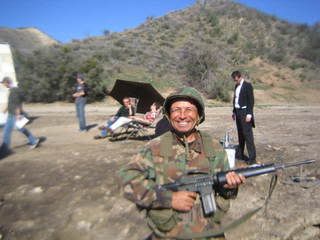 Not bad for a fourteen hour day's work as an extra.
I'm sure glad I didn't go….
Read the behind-the-scenes story here!