THE INCONVENIENT TRUTH ABOUT CHRISTIANITY is the fact that not everyone goes to Heaven, not every belief system is correct and millions of people stand condemned already.
This bothers me.
It also bothered Senator Bernie Sanders when he grilled Russell Vought, President Donald Trump's nominee for deputy director of the White House Office of Management and Budget last week. Here's an edited excerpt of the exchange: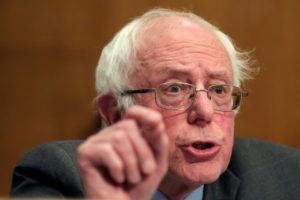 Sanders: Let me get to this issue that has bothered me and bothered many other people. You wrote, "Muslims do not simply have a deficient theology. They do not know God because they have rejected Jesus Christ, His Son, and they stand condemned." Do you believe that that statement is Islamophobic?
Vought: Absolutely not, Senator. I'm a Christian, and I believe in a Christian set of principles based on my faith. That post, as I stated in the questionnaire to this committee, was to defend my alma mater, Wheaton College, a Christian school that has a statement of faith that includes the centrality of Jesus Christ for salvation, and . . .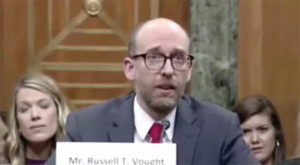 Sanders: I understand that. I don't know how many Muslims there are in America. Maybe a couple million. Are you suggesting that all those people stand condemned? What about Jews? Do they stand condemned too?
Vought: Senator, I'm a Christian . . .
Sanders: I understand you are a Christian! In your judgment, do you think that people who are not Christians are going to be condemned?
I want to jump in right here and say that it really doesn't matter what Vought had to say in answer to Sanders' question, but I am glad that he was straight-forward in explaining his beliefs without denying the facts of what Jesus taught and what the Bible says. Continue Reading