By now, readers of this blog know that the evangelist's call to action is Mark 16:15.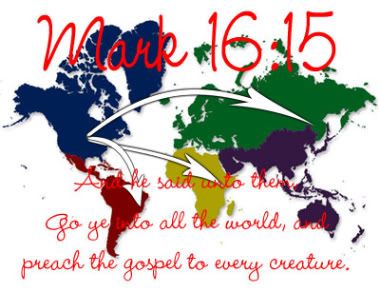 But there are other reasons to go; fractions and percentages tell us why:
25% (or 1/4) of the words Good News is Go!
33% (or 1/3) of the word Gospel is Go!
66% (or 2/3) of the word God is Go!
But here's an even more compelling figure: (more…)