The ultimate challenge. A recent graduate from our evangelism class, "Sharing Your Faith Made Easy,"  must face his fears and hand out giant $100 bills with a Gospel message on the back to a group of men drinking at a gay bar. (Click here to read the message.)
Will they take them or reject him and mercilessly belittle him for what he stands for?
After teaching "Sharing Your Faith Made Easy" for 6 years, I passed it on to my good friend, Ed Lee. This class will give you a heart for the lost, increase your zeal for God, and cause you to live a more authentic, holy life. This 10 week class starts Thursday, June 20th, from 7-9 PM, at Hope Chapel, Hermosa Beach.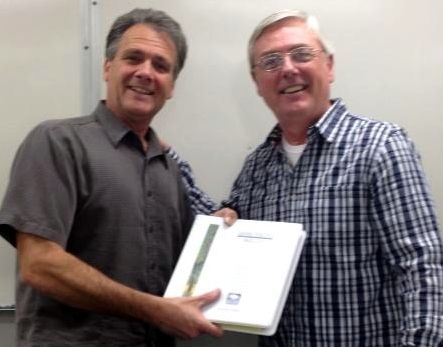 Our evangelism adventure for Saturday, June 15th will be the Redondo Beach Pier: Meet at Hope Chapel at noon to pray, eat pizza and then go out to share our faith. We leave promptly at 12:30 pm, returning by 3:30 pm.
Our college ministry is off for the summer and will resume in September.