I have now been in the Lone Star State for exactly four weeks. It's time to tell "the rest of the story" of how I got here, what has happened and what I anticipate in the future. I'm not sure how many people still tune in to this blog anymore since I haven't posted regularly in several months and have changed the name of this site from "Stone the Preacher" to "Not-By-Sight." Regardless, these writings help me to remember how faithful God has been on this journey. My hope is that you will be encouraged to live for God by faith and not by sight more fully.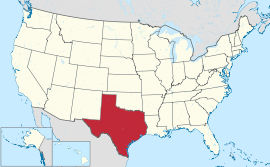 I left off in part 9 of this saga  with my wife Karen flying to Texas for the third time to buy a home. Obviously, she got the house because we are living in it now—no surprise there—but there is an incredible back story on how all this transpired—and how it almost didn't happen at all!
It starts in Vietnam where I went for a short-term mission trip while our California home was in Escrow.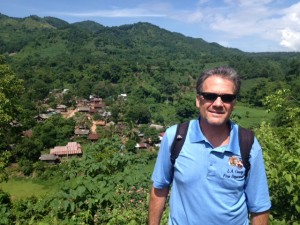 My journal entry (slightly edited for clarification) initiates this story on August 13, 2013:
Vietnam. Seems like life is frozen for a season as I adjust to this environment. Sick again, right before I'm scheduled to preach [to a Vietnamese congregation]. As I lay in bed sick, Psalm 32 spoke to me:

"When I kept silent, my bones wasted away through my groaning all the day long. For day and night your hand was heavy upon me; my strength was sapped…"

I didn't know what to confess, but then I realized what it might be: worry and fear. Not related to Vietnam but to home. When I get back from here, there is no home! Everything is fluid. Pastor Zac, my boss, told me not to think about it. He's still right; in Vietnam I can do nothing.

But pray.

I feel guilt that my wife Karen is left doing everything concerning the sale of the house, the moving of everything, but, perhaps, God is showing me how capable my wife really is. Yes, that's it. Proverbs 31 says:

"Her husband has full confidence in her."

Then God spoke again in Psalm 32:8—

"I will instruct you and teach you in the way you should go;
I will counsel you and watch over you."

Indeed.
The next morning I awoke to more fear. More troubles. Those early morning fears that get you in the just before waking moments of the mind. I rebuked those early morning fears. Ignored them. I will never give the enemy a foothold. In my morning devotionals, even in the heart of Vietnam, I read "My Utmost for His Highest" by Oswald Chambers. This is what he said to me as I wrestled with my thoughts:
"When we are afraid, the least we can do is pray to God. O you of little faith! And what a sharp pain will go through us when we suddenly realize that we could have produced complete and utter joy in the heart of Jesus by remaining absolutely confident in Him, in spite of what we are facing. If we have been learning to worship God and to place our trust in Him, the crisis will reveal that we can go to the point of breaking, yet without breaking our confidence in Him."
As I write this entry on my blog today, again I'm encouraged and strengthened from long-dead writers whose inspiration was from the Holy Spirit, as I reflect on new troubles and worries that face me. Again, I listen to their voices and am strengthened to press on, press on.
I will continue to recount this saga that lead me to move from the beach cities of California—where I have resided for over 54 years—to a place completely unfamiliar.  My hope is that you would trust in the Lord more as you read this, relying completely on his guidance so that you may do more than our Lord Jesus did in His earthly ministry.
He did promise that, you know.